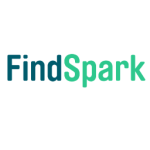 Our interns came across a great resource while looking for jobs and internships that we wanted to share with you: FindSpark.
Previously called NY Creative Interns, FindSpark is the largest online Meetup group for recent grads and interns in the country. It provides job listings for both paid and unpaid internships as well as full time positions with top companies in New York City.
Ever consider working for L'Oreal? How about Google or Uber? Findspark has listings from all of these companies and more. The listings span industries including marketing, finance, management, design, and writing. All you have to do is make a free account through the website and you're on your way to finding your dream job.
But a job listing is not all that FindSpark does. They host events with employers and provide career advice resources through their blog. We highly recommend that you check them out this week! Don't wait! Your dream job could be on the board right now.