Meet Our Visionary
SUSAN J. BRUNO | FOUNDER & CEO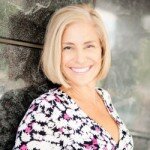 Susan is a CPA Financial Planner and is passionate about creating a social movement to improve financial literacy for college students that is engaging, relevant and fun. As CEO, Susan is working with the CCFO corporate team and college student ambassadors to make their offering both unique and disruptive to attract a community around the College CFO brand. Susan's mission is to empower students to become their own Chief Financial Officer just as she has done with her own children!
Susan is excited to be working with our esteemed and dedicated Board of Advisors to guide CCFO's team of amazing college students across the country. Check out her interview with the AICPA for more information. Susan loves what she does and it comes across in her energy and dedication. To students everywhere she says, "Be prepared, Not scared"TM.
Meet Our Team
With special thanks to Shreya Patel, Callan Danielson, Kevin Meng Pan, Julia Maloof, Rachael Conti, Samantha Zeiss, and Sophie Lacava for helping College CFO become what it is today!
LAURA FORTH | MANAGING DIRECTOR
Laura is a recent graduate of Boston University with degrees in Marketing and Psychology. She has worked with College CFO since its inception, helping to build the website and coming up with initial strategy. She now manages day to day operations and marketing. As someone who's travels abroad have often pushed her budget past the limit, she understands the value of financial literacy well. She hopes that her work with College CFO will empower other college students to become their own chief financial officers.
VALENTINA PANI | GRAPHIC DESIGNER
Valentina Pani comes from a beautiful island in Italy called Sardinia. She came to the United States to follow her American dream and study. In May 2014, she will earn an A.S. degree in Graphic Design at Norwalk Community College. While there she became a proud member of Phi Theta Kappa and The National Society Of Leadership And Success. Starting Sept 2014, Valentina will be transferring to finish her Bachelor degree in Graphic Design. She has already interned at various graphic design firms. Please visit http://valepan9.wix.com/valentinadesign for her graphic design portfolio.
CARRIE UHLEIN | AMBASSADOR
Carrie joined College CFO in the summer of 2013 and helped transform the company into what it is today. Unable to market DivaCFO to her age group, you would find Carrie reaching out as the "College CFO" though Facebook, Twitter, Pintrest, LinkedIn and more. After Carrie left for the London School of Economics for the 2013-2014 school year CollegeDiva continued to grow and eventually resulted in College CFO. She rejoined us for the summer of 2014 and continues to be involved in the project. Carrie is heading into her senior year at Hamilton College where she is majoring in economics and plays on the Varsity tennis team.
TENG TU | AMBASSADOR
Teng is a recent graduate student from Fairfield University, where he majored in Finance. As an international student, living in a new environment challenged Teng. Thus, he believes it is very important for to understand the financial system and manage his own finances in this new country. College CFO provides a great financial literacy platform for everyone, and he hopes that it will benefit students across the country.
CHARLOTTE SCHAFFER | AMBASSADOR
Charlotte Schaffer is a current senior at Stanford University and will graduate in 2015 with a B.A. in Economics. On campus she is a member of Stanford Women in Business, Alpha Phi, and has participated in Stanford's Freshman Council. She has previously held internships in the fields of investment banking and non-profit. CollegeCFO's emphasis on financial literacy for college students excites Charlotte and through her work as an ambassador she hopes to help students plan for a more stable and successful future.
RACHEL MARCH | AMBASSADOR
Rachel March is a senior at The Pennsylvania State University, in State College, Pa. She is a statistics major studying to become an actuary. As an actuary, she hopes to manage financial risk, and advise people using statistics and mathematics background on how to safely manage their money. She is involved in the Actuarial Science Club, and will be graduating in May 2015. She wants to work with College CFO because she believes it is very important for women to be capable of handling their finances properly. She feels that we all work hard for the money that we earn and an important part of being a responsible adult is handing your money the right way! College is the perfect time to learn how!
MCKAYLA MARCH | AMBASSADOR
McKayla March is a freshman at Temple University, in Philadelphia, Pa. She is a marketing major with a minor in entrepreneurship in the Fox School of Business. After graduation she plans on working for a company and helping them reach their targeted audiences. McKayla also hopes to put her entrepreneurship skill set to work in creating personalized programs and products for specific demographics. McKayla is an initiated sister of the Greek fraternity Alpha Xi Delta and will be graduating in May 2018. She has an interest in working with College CFO as a college representative to help her fellow classmates learn how to use, save, and make money.
ANNIE MAGUIRE | AMBASSADOR
Annie Maguire just graduted from Elon Univeristy with a B.A. in Psychology and a minor in Human Services. This fall she will be starting at Southern Connecticut State University to earn her Masters in Social Work and hopes to help adolescents struggling with mental illness in her future. Annie is eager to be involved with College CFO as she also believes it is important that both college students and recent graduates improve their financial literacy and understanding of how to manage their own finances. She believes College CFO is an engaging and informative way of enlightening her peers!
GHISLAIN LIGAN | AMBASSADOR
Ghislain is a senior at Baruch College, majoring in Finance with a minor in Business Communication. He will graduate from Zicklin School of Business in 2015 with a Bachelor's degree. Originally from Benin, a small country in West Africa, Ghislain struggled his first few years in the States with the language and the unfamiliar education system. The experience inspired him to create BMCC International Students Club. The club organizes weekly activities, including educational trips, community service opportunities, and job and scholarship searches. Ghislain also took an internship with Hephzibah House NYC, a non-profit Christian organization on the Upper West Side. There he serves as head of student programming, creating a safe place for international students throughout the New York metro area to build friendships and celebrate their cultural diversity. Ghislain is thrilled to be part of College CFO, because this is the perfect pathway to become financially literate and share that knowledge with others.
SOPHIE LACAVA | AMBASSADOR
Sophie is a junior at The Johns Hopkins University, where she majors in Writing Seminars. Working with College CFO in its early stages made her realize the importance of a financial understanding for young adults, especially for those like herself without a formal education on the subject. She is now thrilled to be a part of the College CFO Marketing Team, and hopes to show others how easy and interesting it can be to take on financial responsibility with the help of College CFO. Sophie has a background in financial and technical writing, is currently a staff writer for the Johns Hopkins Newsletter, and has also received several awards for her creative work.
MIA CAPOBIANCO | AMBASSADOR
Mia is a current sophomore at The Johns Hopkins University, where she is working towards a B.A. in Writing Seminars as well as a minor in Visual Arts. On campus Mia has served as the Co-chair of Design and Marketing for a large intercollegiate conference. Through her internship experiences with larger companies, she has gained a passion for business and marketing. She is excited to work with College CFO because she believes financial management and planning are integral to success and too often overlooked. She hopes to help students learn how attainable these skills can be with College CFO.
Meet our Board of Advisors
DAVID M. TAIT, OBE
David Tait has spent most of his career in commercial aviation working closely with some of the industry's most legendary innovators and characters. These include Sir Freddie Laker of Laker Airways fame, and Virgin's Sir Richard Branson. In 1983, shortly after Laker Airways success led to its major competitors conspiring to drive it out of business, David, was sought out by another maverick, Richard Branson, who at the time was little known outside of the music industry. David agreed to act as a consultant for Branson who had what seemed like a crazy notion to start a new transatlantic airline. Learning from Laker Airways' mistakes, David helped draw up a business plan for what would become Virgin Atlantic Airways. It focused on value pricing combined with industry leading service innovations and delivery standards. "Under-promise and over-deliver" became the fledgling carrier's mantra.
GALIA GICHON | PERSONAL FINANCE EXPERT
Galia Gichon is an independent personal financial expert with more than 18 years of experience in financial services, including nearly 10 years on Wall Street and an MBA in Finance from Fordham University. She runs her own company, Down to Earth Finance, where she offers individual sessions and seminars to address personal financial needs and concerns. Galia is the author of, "My Money Matters", a boxed set of financial cards with money affirmations, instant money tips and workbooks. She has spoken at Pennsylvania, Texas and Massachusetts Governor's Conference for Women, and is a frequent speaker at Freelancers Union, Barnard College's Financial Fluency Program, and Athena Center for Leadership. She has been quoted in Newsweek, CNN, The New York Times, Wall Street Journal.com, NY1, Good Housekeeping, Self, Essence, Glamour and MSN Money and much more. Before starting her own company, Galia worked at Bear Stearns, Nomura Securities, and Institutional Investor.
LOUISE JOY | LEGAL HEALTHCARE EXPERT
Louise, a partner of Joy & Young, L.L.P. in Austin, Texas, practices in the regulatory, licensing, and administrative areas of health law, and is board certified in Administrative Law by the Texas Board of Legal Specialization. Before law school, Ms. Joy received her Masters in Health Administration (MHA) from The George Washington University and Ms. Joy worked in hospital administration. After law school, Ms. Joy served as a briefing attorney for Justice Raul Gonzalez of the Texas Supreme Court, and then as an associate in the Austin office of Fulbright & Jaworski L.L.P until 1999. Ms. Joy speaks regularly on health law topics and has taught Health Law at the University of Texas School of Law as an adjunct law professor. She served as a Director of the American Health Lawyers Association from 2002 to 2008 and as a member of the Health Law Examination Committee for the Texas Board of Legal Specialization from 2002 to 2007.
Jessica M. Bibliowicz | Senior Advisor, Bridge Growth Partners
"I strongly believe in the importance of developing and enhancing women's financial literacy and am so thrilled to join the team at DivaCFO. Susan and Stephanie have developed unique and inviting ways to empower women to take charge of their finances. DivaCFO has already accomplished so much and I look forward to participating in its ongoing success." Jessica M. Bibliowicz is Chairman and Chief Executive Officer of National Financial Partners (NYSE:NFP), recently ranked eighth on Business Insurance's 100 Largest Brokers of U.S. Business and ninth largest global broker by AM Best. NFP and its benefits, insurance and wealth management businesses provide diversified advisory and brokerage services to companies and high net worth individuals, partnering with them to preserve their assets and prosper over the long term. NFP advisors provide innovative and comprehensive solutions, backed by NFP's national scale and resources.
PATRICK SHOUVLIN | PRICEWATERHOUSECOOPERS LLP, RETIRED PARTNER
"There is an alarming lack of financial literacy today among young people as well as in various sectors of our older generation. DivaCFO has put forth an easy to use proposition that enables women to increase their financial literacy at their own pace. Increasing financial literacy is a critical part of the empowerment process that will give women the confidence to participate more fully and equally in society, thereby facilitating greater gender equality. I am happy to lend support to Susan and Stephanie in their efforts." Patrick Shouvlin is a recently retired partner of PricewaterhouseCoopers LLP. He spent 35 years with PwC in a variety or roles and locations. Pat has significant Board experience, international awareness and familiarity with large, complex organizations. Patrick was elected by fellow partners twice to be a member of PwC's U.S. Board of Partners and Principals, comprised of 18 partners and principals. He served as Chair of the Finance Committee of the Board for five years.
SUSAN HIRSHMAN | INVESTMENT AND WEALTH MANAGEMENT EXPERT
Susan is a Certified Financial Analyst, Certified Financial Planner®, CPA, Certified Divorce Financial Analyst™, an MBA with a concentration in taxation, and a successful author on the financial needs of women. She was also president of the consulting firm SHE Ltd., focused on enhancing the financial literacy of women globally, and on helping financial advisors and their clients work more effectively together. In 2010, she authored the book, Does this Make My Assets Look Fat? – A women's guide to finding financial empowerment and success (St. Martins Press). She has been a frequent speaker at wealth management conferences throughout the country, and her insights have appeared in such venues as The Wall Street Journal, NY Times, Forbes, CNN, CNBC, FOX and ABC. Susan lives in Manhattan and serves on the board of the College of Financial Planning, which governs the CFP® professional designation, and Women In Need. Prior to forming SHE Ltd., Ms. Hirshman was a Managing Director-Wealth Advisor with JP Morgan Private Wealth Management, working with high net worth clients across the full scope of their financial pictures. She also served as a Wealth Strategist in the Funds Management group within JP Morgan. Ms. Hirshman came to JP Morgan from KPMG where, as an experienced financial advisor and CPA, she counseled corporate executives, families and business owners on their tax and personal financial planning issues. Ms. Hirshman lives in Manhattan and serves on the board of the College of Financial Planning, which governs the CFP® professional designation, and Women In Need.
JANET HANSON, IMMEDIATE PAST CEO AND FOUNDER OF 85 BROADS
Widely respected as a leading entrepreneur, Janet Hanson is recognized as a unique voice and champion for women globally. As CEO and Founder of 85 Broads, Janet has built a global network community of 30,000 trailblazing women who want to leverage their best personal and professional relationships to create greater success for themselves and each other. Launched in 1997, the "founding members" of 85 Broads were women who worked for Goldman Sachs at 85 Broad Street, the firm's NYC headquarters. Today, all trailblazing women are invited to join 85 Broads from every corner of the globe and from every possible career path. Together, these women make up the most powerful, intellectually savvy network of women in the world. As a multi-cultural, multi- generational network, 85 Broads members live, work, and study in 82 different countries and work for thousands of for–profit and not–for–profit companies worldwide.
JOAN AMBLE, FOUNDER OF W.O.M.E.N.
"I am an avid proponent of helping women develop both personally and professionally. When I learned about DivaCFO I was so impressed with the manner and ease with which it focuses on essential ingredients a woman's personal development…. building financial acumen and thus self-confidence and empowerment. DivaCFO tackles these areas in a practical way dealing with the building blocks of a sound personal financial model" As Executive Vice President and Principal Accounting Officer for the American Express Company (AXP) from 2004 to mid-2011, Ms. Amble was responsible for all Controllership, M&A advisory, and Six Sigma Quality across AXP. Ms. Amble retired from AXP December 30, 2011. Immediately prior to joining American Express, Joan served as Chief Financial Officer and Chief Operating Officer of GE Capital Markets.
LISA FEATHERNGILL, MANAGING DIRECTOR OF PLANNING AT ABBOT DOWNING
"I am interested in helping with this mission because financial literacy for women has long been a passion of mine. I believe that financial literacy can lead to empowerment for women. In particular, I think about women who have not been exposed to these concepts such as older women and poor women. Without this knowledge, they are vulnerable. However, with financial literacy comes financial control and ultimately enhanced freedom. DivaCFO is providing the information to enhance financial literacy in a clear and engaging format." Lisa Featherngill is the managing director of Planning at Abbot Downing. She leads a team of experienced and credentialed professionals who collaborate to align traditional planning services with clients' values and goals.
VIRGINIA GAMBALE, FOUNDER AND MANAGING PARTNER OF AZIMUTH PARTNERS LLC
A strategic, global technology leader, financial executive and investor, Virginia Gambale is the founder and Managing Partner of Aximuth Partners LLC , a strategy and advisory firm in the fields of financial services, technology, data communications, energy and healthcare solutions. Whether her clients are multi-national corporations, or burgeoning, game-changing companies, Virginia, a classically trained musician, views each as a symphony, understanding the complexities and nuances that ultimately impact performance. Organizational success is as much an art as it is a science, and she is unique in her ability to bridge the gap with her creativity and pragmatism. She has always believed that being financially literate allows one to be fiercely independent, free to pursue their dreams, and able to live life to its fullest! As this literacy scales, economic conditions will improve, and we will strengthen our country and our ability to continue to solve real world issues.
MARC J. MINKER, CPA/PFS/CFF, MST, RIA, MANAGING DIRECTOR CBIZ MHM, LLC
Marc is a Certified Public Accountant and holds a B.S. in Accounting, with a minor in Economics, from the State University of New York as well as an M.S. in Taxation from the City University of New York – Bernard M. Baruch College. Marc specializes in providing Personal Business Management & Family Office Services, including personal & business advisory, tax, and personal financial planning services to high net-worth individuals and families, corporate executives, athletes & entertainers and closely held business owners, and has extensive professional experience spanning over 25 years. Prior to joining CBIZ, Marc was a partner with the international accounting and consulting firm of Ernst & Young.
(Visited 484 times, 1 visits today)