Years ago, as a foreign student, I landed at Boston's Logan International Airport, full of dreams, ambition, hope and a lot of fears! As I slowly adjusted in my new country, I learned a lot of new things, practices and faced a lot of choices. Some of these questions had me troubled – Am I doing the right thing? Did I choose the correct option? Especially when it came to financial decisions; Starting with credit, debit or cash?
My home country India and a lot of its sister countries, used to deal in cash most of the times and that was also considered a status symbol in these lands. That mindset is slowly changing now and there has been a slow increase in the number of credit card users in the recent past. Culturally, though, not a lot of the world is friendly to plastic, as I have observed this in my recent travels around the world. When you are dealing with merchants in the souks of Turkey or shopping in the small businesses of Peru, cash is king! USA to my international eyes was so different. Everybody seemed to be handling all of his or her transactions via cards. To add to it, I was unclear about the debit card vs. credit card debate. Even simple things like, opening a credit card account would add to my credit history were not very obvious to me. I sorely missed clear-cut guidance and direction.
From my experiences, I think it is very important for foreign students and other imports to get financial education and knowledge as soon as possible. I shudder to think how lucky I was in the past that unknowingly so, I did make my share of financial decisions, some good and some not so good, but ultimately have led to my strong financial foundation in the States.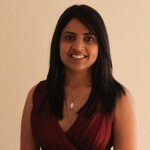 Sahitya Gollapudi is currently pursuing her Graduate Certificate in Management Science and Engineering at Stanford University in addition to being a senior software engineer at Akamai Technologies. Being born in India, personal finance of international students is a subject she truly believes in. She is so excited to be bringing her insights to CollegeCFO.
---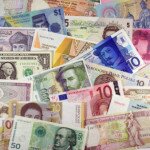 Gaining admission into a university abroad is only the beginning of the chase. This is followed by a painful (and long depending upon which country you are from) VISA process and then comes the icing on the cake – finances! Some are lucky enough to...Read More »
---